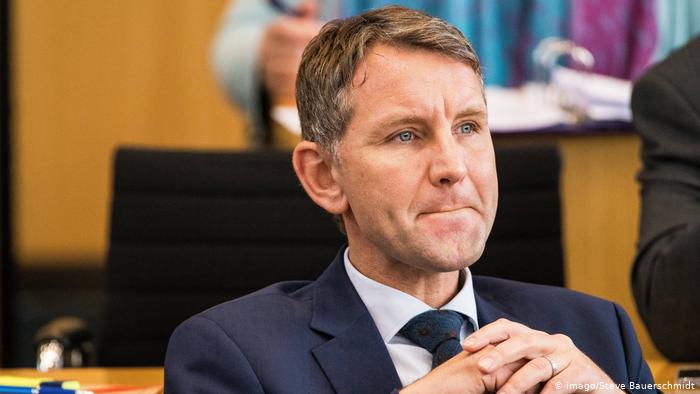 In a move reminiscent of pre-Hitler Germany, when communist gangs roamed the cities of the Weimar Republic, threatening and doing harm to any German who expressed patriotic sentiments, ANTIFA, or Anti-Fascist Action, has called for the murder of present-day, patriotic German politicians. 53 politicians of the patriotic "Alternative for Germany" (AfD) party were doxed by the far-left Antifa website ahead of the election, with  detailed instructions on how to make bombs to kill populist politicians: "Let's kill the bastards with explosives", the online pamphlet read, which was published on Sept. 13, according to the German Federal Police. "It's time for violent action. (AfD politician Björn) Höcke is one example who has to die." The politicians' bodyguards are also valid targets, the appeal said.
On the eve of the election, a mob of 700 violent Antifa attacked the family home of AfD MP Petr Bystron, and Antifa "artists's collective" Center for Political Beauty (ZPS) embezzled AfD funds and trashed 72 tons of AfD flyers  (5 million flyers), to the general applause of the partisan media (Gateway reported).
In far-left Berlin, the elections were a fiasco, as ballots ran out in some locations and reporters found blank ballots in trashcans. At least 13.120 ballots were invalid, with 99 polling places affected. 22 polling places in Berlin-Charlottenburg delivered EXACTLY THE SAME RESULTS for all parties, A STATISTICAL IMPOSSIBILITY. Election authorities claimed the results were "an estimate". Elections may have to be repeated, opening the possibility the "former communist" Left Party, which barely made it into Parliament, may be expelled from the Bundestag after all.
Ironically, as Germany faced its most chaotic and disastrous election since the Third Reich, the Fake News Washington Post praised the elections. For more details, see THE GATEWAY PUNDIT.
Blog Editor Patrick Cloutier is the author of Mussolini's War in the East 1941-1943.